Leading with Light
Lighting is everything, and it's an art. It can enhance your space. Set the mood. And change the architecture.
Thinking of repainting your space or a dark wood panel to give you more light? Just hold on a second. It sounds obvious, but have you thought about simply changing your lighting? Our experts offer consultancy on architectural light to create the mood you'd like.
LED, halogen, incandescent, or neutral white bulbs all give off different light in shades of yellow or blue. A neutral white bulb will closely mimic daylight, while dimmable lights will quickly create a mood (you can dim down a bulb with a wattage of 100).
Consider lighting at different levels of the room. Building LED lights into hallways and bookshelves can be a delicate way to highlight architecture and direction, or create atmosphere. Meanwhile a pendant light is perfect for restaurants looking to create a bit more theatre and drama.
"Light affects colour and has a big impact on spaces and our senses."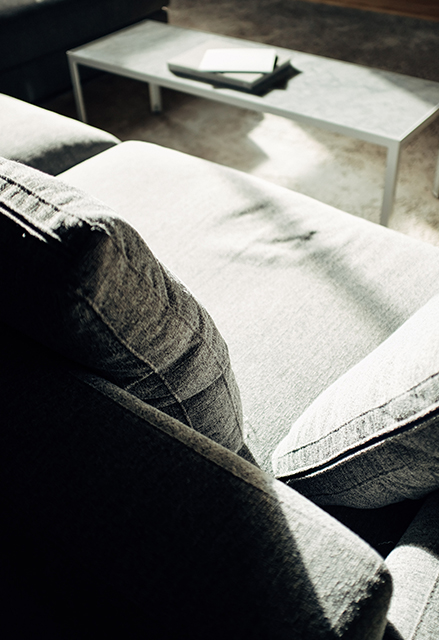 Natural Light
We love working with natural light. It's beautiful, stimulating, and energising. It makes us feel good – from the bright morning sun, to the warm glow of a sunset.
In a new-build or conversion we love to incorporate as much of it as possible, and work with the best architects and builders to bring out the right textures, shades, and highlights.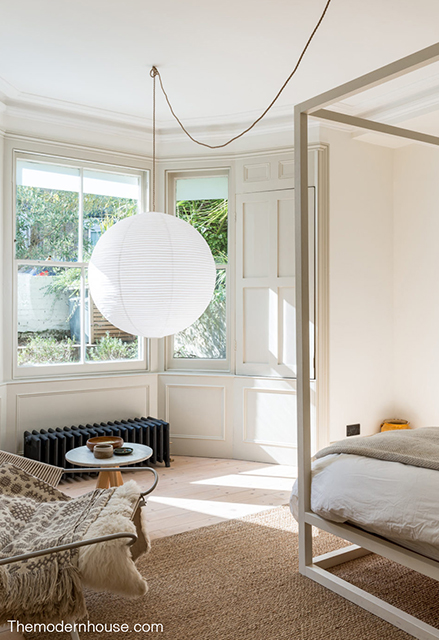 Trend: Chords and Paper Lamps
There are many affordable ways to play with light, and we love a rice paper shade. When it comes to shades you can play with levels and shapes, hang them in clusters, or keep it classic.
Lighting chords also come in so many variations and colours. They are such a simple and accessible way to add a bit of personality and flare to a simple light.
Working with Sacred Space
From a single consultancy to final follow-up, we are here to make your refurbishment process as smooth and enjoyable as it should be – creating that space you'll always want to come back to.
A bespoke service led by our expert consultants will tailor the result to your personal tastes and lifestyle needs – making every project unique and the best it can be.